Conversation buzzes around me. The occasional drift of cigarette smoke wafts through the air. Music plays softly in the background. I sip a cup of Italian almond tea brimming with notes of subtle bitterness, while I travel on a ship and watch an engrossing chess match between an eccentric chess champion and a mysterious man with a past who duels with him in a battle of the minds.
---
I was at the White Room, a quaint outdoor cafe on Church Street, home to Bangalore's most happening pubs and restaurants. It was a quiet Sunday, the kind of day when you feel time stretch languorously around you, like a cat that just needed to bask in the sun. There are a few people I know who just can't be by themselves. I am not one of them. I love spending time alone, not because I don't love company, but because I know that getting to know myself is the best way I get to know others. Sometimes, the best conversations you can have are often the ones with yourself. So, last Sunday, I just decided to head out to Church Street with no one to meet and no particular need to be anywhere or doing anything. Bangalore's efficient Metro train dropped me on MG Road and I walked over to Lakeview Milk Bar, which has supposedly been selling ice cream sundaes since 1930. Despite spending all my life in Bangalore, I had never been to this iconic institution. The waiter was suitably gruff, taking my order for French fries and Litchi Ice Cream milkshake with a grumpiness that would have made Holmes proud. I didn't mind. I am usually in a good mood when ice cream is around.
I sat there with Kate Chopin, my first date of the day. I turned the pages of the "Awakening," reaching its bitter end with sadness. That over, I went in search of "Goobe's," an eclectic bookshop at the far end of Church Street. I smelt the books, inhaling the fragrance of sheer bookishness, and almost picked up an illustrated "Winnie the Pooh," edition before turning back.
Stefan Zweig was waiting for me at the White Room. "You take a long time," he said, almost matching the grumpiness of the waiter at Lakeview. "Sorry," I mumbled. "I was just spending time with your colleagues." He didn't deem it fit to respond to that. And then, we spoke in silence. The erudite Vishy had highly recommended "Chess Story" last year. It's a novella, published just before Stefan Zweig committed suicide. That alone had me intrigued. Darkness always does.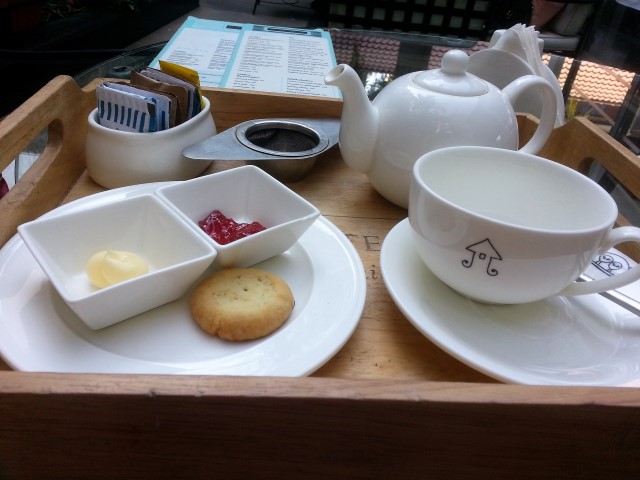 Then, Dr. B and Mirko Czentovic begin a classic duel of chess. The pace of the book is feverish, reminding me of Edgar Allan Poe. The precise examination of our mental states had me captivated. I sat there for close to two hours, gripped and enthralled. The Italian almond tea was followed by roasted cauliflower soup. I read. I drank a little. Every now and then, I looked at the people around me. I read more. I drank a little more. The novella picks up pace, even more, if possible. Soon, I forget the tea and the scones. I forget the world around. I am there, on a ship, watching a game of chess. No, it wasn't a game of chess. I was watching my own mind, the games we play.  Two hours later, when the book ended, I took a deep breath and looked up, seeing the world has changed since. Was it already 5PM? Time had never passed sweeter. With Kate and Stefan, how could I be alone? And then, how could I ever be alone when I have a best friend called My Self?