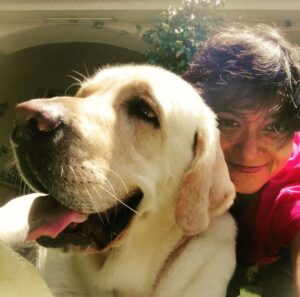 I pen under the name of SoulMuser (SM). This is not really a website as much as it is a journal. An open journal.
I am a wandering gypsy. I love exploring the offbeat, the unheard, and the quiet chaos.
Work: I am the co-founder of LifeWordsmith Content Services and MyndStories, India's first content-led mental health platform. Trippin Traveller, my travel startup, is currently under renovation. I am a writer who co-authored a memoir 'Worlds Apart' with Dorothee Lang, and my first novel, a YA novel of young love called 'The Star Whisperer' will be published sometime. I host the MyndStories Minis podcast, where I talk to people about their lives, the stories they carry, and the meaning they bring.
After a horror 2021, I have dedicated the rest of my professional life to making a difference in our minds. I am a proud feminist and a featured Gender writer for Deccan Herald. 
Fitness: I love working out. Running is my breathing. Boxing is my stress reliever. But fitness is not just about working out. It's a state of mind. I meditate.  I ruminate. I procrastinate. I tried 10 days of a Vipassana retreat and came back incredibly healed.  I follow the Wim Hof breathing technique. I read a lot of books on mental health. I walked the Camino de Santiago for 800 km in search of faith and myself.  And did I say I love reading? Books, books, and books – magic. I am in awe of writing – and writers.
Feelings: Over the past few years, this blog has evolved from its ramblings. I use this space to write about the things in my head that are nameless, brimming with the echoes of 100 unsaid moments. I write about feelings. About emotions. About people who move me and those who devastate me. Hasn't that happened to us all? This is my story.
Come in, make yourself at home, and ask me a question or two about life. If you still didn't get enough about me after reading this rambling note, this post might give you some more insights into my self.
I love hearing from you, and I am grateful to you that you made it here. You are part of the light I see in this world.