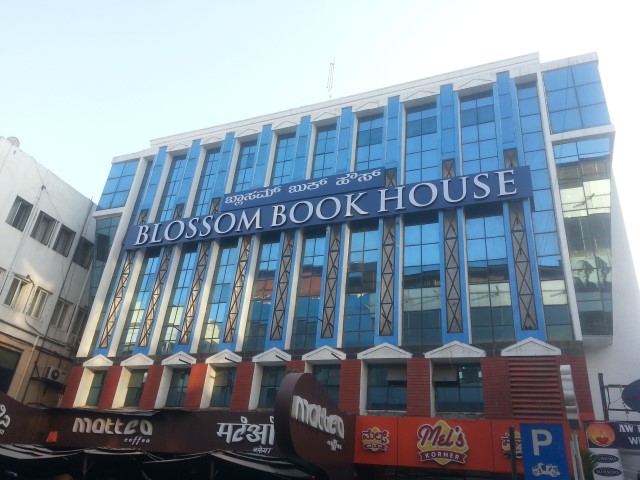 One of the things I promised myself this year was that I would read more. I am also learning to read more mindfully and with more purpose. I am trying genres that I had previously spurned or neglected. Genres like Children's Literature or Sci-Fiction. I am also trying to organize my reading and not just jump from one book to another. If I read Contemporary Fiction, then I read Indian Writing in English and then on to Non-Fiction and so on. Not a strict order but just a broad outline.
So far, the experience has been illuminating. I didn't know the depth of my ignorance. That is always humbling. And always liberating. It makes me grateful that I know so little because then, there is so much more to know. Looking ahead, I also will try and remember more of what I read. To just store in my mind's corners the words that move me and hold me sane even when everything in me and around me crumbles.
| | |
| --- | --- |
| Books read in February | 13 |
| Number of pages | 2,492 |
| Average book length | 194 pages |
| Average rating | 3.6 |
| Highest-rated book/s | Our Souls At Night by Kent Haruf and The Places That Scare You by Pema Chodron |
Favorite quote:
"He who has a why to live for can bear almost any how."
– Man's Search for Meaning.
Wow. I think I read almost 3 books a week. I never did think I would be able to do that. What is this small life if we don't surprise ourselves?
Non- Fiction
1. Man's Search For Meaning – Viktor E Frankl
This book was in my TBR for a long while. This was a fairly fast read. There are many books on the Holocaust, of course. But Viktor E Frankl's classic is one of the few by a psychologist.When he says, "fundamentally, therefore, any man can, even under such circumstances, decide what shall become of him—mentally and spiritually," you are bound to be filled with hope.
  2. The Happiness of Pursuit: Finding The Quest That Will Bring Purpose To Your Life: Chris Guillebeau
Chris certainly did not shy from a long title. This book promised me much, but didn't deliver as it was in a haphazard style. But the fact is, I did think. What is my quest in life? I am thinking. Any ideas?
3. The Places That Scare You: A Guide to Fearlessness in Difficult Times: Pema Chodron
I can't recommend Pema highly enough. This woman is changing my life, one magical word at a time. I am devouring her books and her wisdom. If I felt I lacked a guide or a mentor in my life, then I think I found her. I thought so much of recent events when I read this book.
"Openness doesn't come from resisting our fears but from getting to know them well."

"Because they challenge us to the limits of our open-mindedness, difficult relationships are in many ways the most valuable for practice."

"It's only when we can dwell in these places that scare us that equanimity becomes unshakable."
Modern Indian Novels in Translation
1.Vasaveshwaram – Krithika
My first ever Tamil novel. I turned to it eagerly but it has already faded from the annals of my memory.
2.The Generations: Neela Padmanabhan
My second Tamil novel in translation. This was a major disappointment. I kept thinking there must be something more to this book,  but alas! I think I missed it.
Children's Literature
1.Winnie The Pooh 1 – AA Milne
How did I not read Winnie the Pooh all this while? I don't remember reading it as a child either, as I was consumed by Enid Blyton. But I loved Winnie. If you are an adult, you are bound to find the deepest truths. As a child, you realize you already know those truths.
2.Now We Are Six: AA Milne
Winnie and Piglet. Awwww is all I can say in writing eloquence.
3.The House At Pooh Corner: AA Milne
"Supposing a tree fell down, Pooh, when we were underneath it?" "Supposing it didn't," said Pooh after careful thought.
Pooh, you taught me about life. I tried to surrender my worries after reading this.
4.When We Were Very Young: AA Milne
A set of poems, I think I read through these too fast. Yet, there was a beautiful one about a daffodil that I cherished.
Contemporary Fiction
1.Our Souls At Night -Kent Haruf
Kent Haruf is my new favorite author.  (No, Adichie, I haven't forgotten you). This book is brimming with sweetness. Two old people discover each other after their long-time partners have passed away. A conservative town disapproves. Ah! The sweetness of love. And the miseries of loneliness.
2.Britt-Marie Was Here: Frederik Backman
I am a fan of Backman. I loved his earlier books, including "A Man Called Ove." Filled with quirky and lovable characters, Britt-Marie doesn't disappoint. In fact, she converted me into a lifelong advocate of the virtues of baking soda.
Classics
1.The Awakening: Kate Chopin
A strange and lyrical book, the ending of this book had me in tears.
2.Chess Story: Stefan Zweig
Recommended by a friend, I perused this book over a cup of tea. I loved the story. I sound trite saying so. But what can I say about a book that I remember days after I read it? It just means that I loved it.
There you have it. My adventures in reading for February. What will March bring in store?