Of all the movies I have seen (probably more than 1,000 by now), this is the opening scene I remember the most. Reese Witherspoon, who plays Cheryl Strayed in this movie, is shown sitting on a rock. The sweat is pouring down her shirt, as she slowly removes her shoes. The camera pans to her bloodied feet. Broken toenails. Crushed feet. Crushed soul too, perhaps. In utter agony, she throws the shoe down the cliff face. I have a lifelong crush on Reese Witherspoon after watching this scene from 'The Wild.' The movie is also one of the few where I think the visuals were better than the memoir it was based on.
After watching 'The Wild,' I read Cheryl's Strayed book. I became consumed by an idea I never really revealed to anyone. One day, I would do one of these crazy walks. That's what I told myself. One day. I didn't know when that day would arrive. But I had faith it would.
This year, when I realized I would turn 40, I thought what can I do that would help me understand the paths I have taken in life to reach this far? I am not one for wild parties. I don't drink. I don't do drugs or smoke. My idea of a great day usually starts with an hour of meditation, a great run or heart-pounding boxing workout, a cup of white tea, a bit of writing, lounging, talking to the people I love, more cups of tea, a long walk, a bit of reading, and lots of sleep at night.
When I turned 30, I was hobbling around in Chicago after a knee surgery. I remember going to a Mexican restaurant just around the block near Lincoln Park. I don't remember what I ate that evening. Two of my dearest friends were with me, but it was a muted celebration as I was still in pain. I couldn't sleep at night still because my knee would lock up. I do remember what the doctor who had operated on me had said then: No running. Just gentle walks. For the rest of my life. I was being given a freaking life sentence at 30.
I never bothered to follow that advice. I continue to run, and I will do so for the rest of my life despite some early arthritis that has set in now. I climb mountains wherever I can, forget gentle walks. Yet, that doctor's words have never gone away from my mind. I think we underestimate the importance that other people have on our lives. Even from people we don't think of but whose words have marred, scarred, or lit up our soul.
So, it seemed apt that finally, The Walk of Faith would present itself to me this year.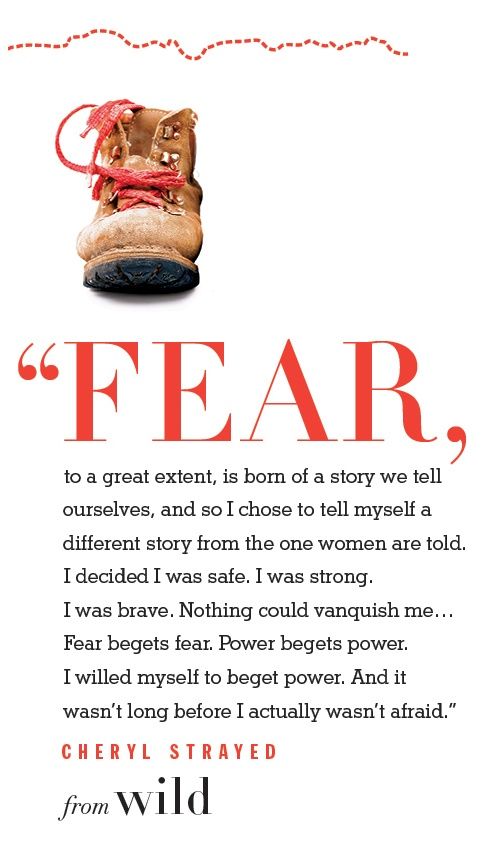 I couldn't walk at 30, but I want to walk and walk at 40. It's my way of cocking a snook at all those who undermine us – who don't understand that our resilience weaves far more fabric on our soul than any scar.
The Pacific Crest Trail (PCT), which was the same trail that Strayed walked, was the first option. But then, my US visa was expiring in May, and the PCT would require more than the 90 days of stay the US visa gives to Indians. And that's after assuming that I would even get a US visa as a self-employed person with no fixed income. I had to rule that out. Then, out of the blue, I read this book, 'I'll Push You." I don't know why I picked up that book then, but the Universe always is there for me. Tears streaming down my face, I read about Patrick and Justin's love for each other – how Patrick pushed Justin for all 800km of the Camino de Santiago.
"What is the Camino?" I wondered. And then, it all came together.
Stretching from the French border and ending in Spain's Santiago, the Camino de Santiago is an ancient pilgrim trail – where thousands have walked for 1,000 years.
The idea moved me. Yes, it's religious. I am not religious. But there's something moving about the search itself.
A search for faith? Yes.
A search for myself? Yes
A search for connections? Yes
I knew that this was THE walk when the first article I read said that the Camino is 774km long. Yes, you read that right. If that isn't the Universe urging me on, what else can be?
So, on May 27, I will leave for France. Three days later I will start my walk from St. Jean Pied de Port. I hope to finish the walk in 30 days. I am worried about shoes. About blisters. About work, which I will have to somehow manage in between.
But no matter the worries, I do know this. On June 9, wherever I am – I will be walking. Maybe, I will be in pain. Maybe, I won't be. But I will be walking. And that's a beautiful thing.
The walk is also dedicated to Nandish, the athlete extraordinaire. I am raising money for him. If you would like to donate to his cause, please use this fundraising link.
Unfortunately, I am not on social media to promote the fundraiser. I depend on you all to do that. Please share it. :-).
Buen Camino.
May we all find faith in the deepest part of ourselves. May we find light even when it's darkest. May we all find beauty in us. In others. In the world that chirps a sunlight beam at us and caresses a moonray to us, even if we aren't looking. May we see. May we listen. May we find the deepest kindness. May we find faith.