This was easy. There are all kinds of families, as Tolstoy once wrote, and I have paraphrased him horribly. My family is one of a kind too.
My family is one that doesn't go out too much together. We don't really travel together much. We are not even the sort who frequent restaurants together all the time. Even when we do travel, it's rare that everyone comes along. Last year, going to Shimoga was probably the first family trip I have ever taken that involved everyone coming along.
So, what could be special about this year?
In June, shortly after my birthday, my Dad, Mom, my nephew, and the family driver went on a road trip to Yelagiri in Tamil Nadu. It was just meant to be a gift for my birthday and my nephew's birthday that falls in the same month. It turned out to be one of the best trips I have taken this year, presenting me with a beautiful memory that will enshrine itself as my 'Best Day of 2017'.
Yelagiri does not attract the same level of tourist interest as Yercaud or Ooty. But the place has its own charm. The roads to Yelagiri are beautiful and winding, and after a short 3-hour drive from Bangalore, you can breathe in the fresher air of this little mountain town.
We stayed at Peter's Cottage, and then we explored neighboring villages, where trees hung heavy, their branches laden with mangoes. My Mom found reserves of energy none of us knew she had in her, delighted by the farmland all around her. We plucked bunches of mangoes and jack fruits straight from the trees. After a redolent lunch, my nephew wanted some action. What can you do to keep a 19-year-old engaged?
You go to a theme park.
As we entered the theme park, the sun was just pondering about going to sleep. The air was turning milder, the heat of the afternoon dissipating. The theme park was not exactly huge. There were no roller-coasters, but just a few adventure activities. We opted for the first one – Zorbing.
To the uninitiated, zorbing means rolling down a slope or bouncing on water in a large inflatable plastic ball. I had never 'zorbed' before. But as my parents watched, we stepped into the ball. And all at once, an ordinarily beautiful day was transformed. Memories flowed.
I remembered the first time I held Ankit as a baby, when he was having his nap on his stroller from http://babystrollercenter.com/. I remembered singing a little ditty to put him to sleep. I remembered playing fiercely competitive games of cricket. I remembered having plates of ice cream in Polar Bear. I remembered those rare occasions when he confided in me. I love this kid, I know, with the sort of fierce love I give to very few. And over the years, he has slowly moved away – we don't go out together much – and not many can discern the taciturn mind of a teenager. I miss those days, and I wish that we could just turn back every second of this creeping clock of our lives, and relive those memories.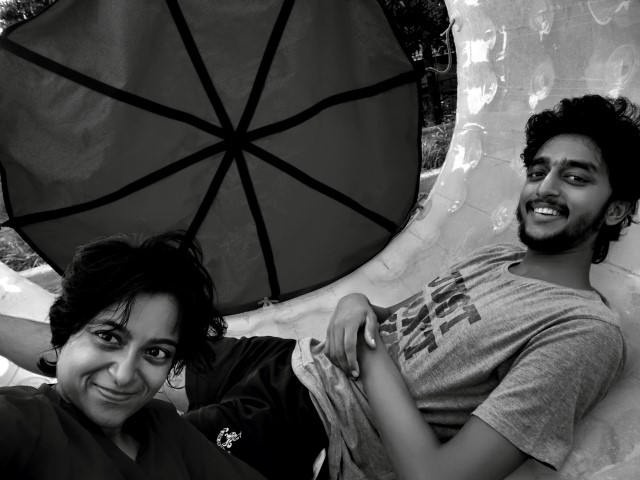 I thought of all this as I stepped into the Zorba. For that 30 minutes, though, I forgot my age, and Ankit his age. He laughed as the ball rolled back and forth. We stumbled and fell on each other.  We tried various 'tactics' to push the ball in the direction we wanted. We somersaulted. We tumbled into each other. For those glorious moments, we were Aunt and Nephew. We were the partners of old – the years of love weaning themselves into patterns of richly woven memories.
We came out, dizzy, our heads spinning. I looked back at the ball, rolling on the gentle water, and I tucked this picture away. I know it is precious. I know it was really the best day of this year. But more than that, I know that this was one of the best days of my life.