Today marks a confluence of New Years.
I love celebrating New Year's. There was a time in my life when I made it a point to celebrate the New Year in a different country every year.
I have seen the New Year ushered in Wadi Rum, Jordan, with a singing bedouin who proposed marriage to me. (I will give you 3 camels, he promised, in all seriousness). I was more interested in the food, and might have agreed if he had offered me food instead.
I have seen fireworks from Shanghai's Bund area. I have watched the sky lit up in Kuala Lumpur. There was a time I spent a lonely New Year in Kathmandu, lost in a heaving crowd that was dancing the night away.
I have seen New Year in a small town in China, where no one could understand what we were celebrating when the 'real' New Year, the Chinese New Year, was still months away. We sat and blew candles from a birthday cake then.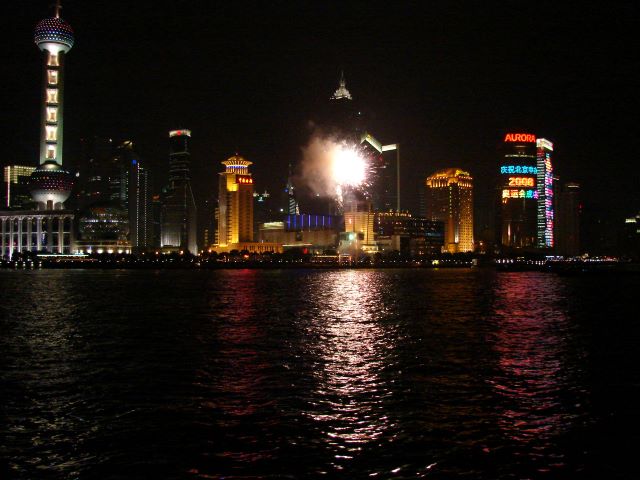 There was a somber New Year we welcomed in tsunami-struck Thailand. And a New Year where I sat watching a butterfly dance with me in Hong Kong, seeing the city's glittering skyline. I spent a New Year in Bylakuppe, chatting with monks who laughed a lot, making me feel at once warmed and loved.
There have been many New Years I have just slept through at home.
The thing is, I love celebrating the passage of time, no matter how.
Apart from these, which mark the Western Calendar-based New Year, I have celebrated other New Years too. Most memorable are the ones in China – making thousands of dumplings, eating a lot of food, watching the 'Gala' on CCTV, and watching fireworks tear the sky.
And then, there's our own Kannada New Year: Ugadi. I remember this most for my Dad's ceremonial distribution of bevu and bella. (The combination of the bitter neem flower and the jaggery is meant to signify that this is life: a bittersweet affair). And then, the food. Blistering pakodas. Rice. Curries. Sweet, melting obattus (sweet pancakes are the best I can describe this).
I have always associated New Year with food. And memories. And the utter beauty of believing in life.
We are wired to resist change, but we are also wired to seek new beginnings. Because in that hope lies our desire to live. Celebrating a New Year, no matter which calendar you follow, is believing in that hope. That we can start again. That we can turn things around. That this year will be better. That we can always look forward, no matter how dismal the past was.
Today is Songkran, or Thai New Year. I have been to Thailand a few times, but not during this time. And it's mainly a celebration with water – that free-flowing force that can overwhelm the toughest stone.
Tomorrow (14 April) is Tamil New Year. My sister is married into a Tamil family, and I have often seen a few Tamil celebrations as a result. But I have never really celebrated this day. My closest Tamil friend is a Christian, so rather sadly, I didn't get opportunities to eat, I mean, celebrate. But I am open to offers for eating. Especially if there is a mango-based pachadi dish. My friend's mother always serves me her version when I visit her in Chennai. It has become famous now in their household as 'Smitha's Sambhar' given how I always ask for it. 
So, Puthandu Vazthukal to all my Tamil readers. (My friend says I speak terrible Tamil. I disagree. I think the language hasn't adapted to me. Yet)
And the day after (April 15) is the Kerala Vishu and Bengali New Year. I have never had a Vishu lunch – this is a sacrilege, given that one of my closest friends is a Keralite. I will wait for someone who reads this blog and invites me – I can do justice to any food. I haven't had a Bengali New Year lunch either. But I am patient. I will wait. 
But you see? We have three days to begin this year again.
I wish you a year of joy, light, clouds that may scatter away fast when they do come, love, and kindness. May we all find all that we desire, and may we look at this year with hope.
Here's to new beginnings:
Sùk-săn Wan Sŏng-graan
Puthandu Vazthukal
Vishu Aashamsakal
Shubho Nabo Barsho